This article describes how to use VR headsets with Revizto.
When you install Revizto, you will see 2 additional icons on the desktop.
Revizto Oculus Viewer:

Revizto Vive Viewer:

Just run corresponded Revizto Viewer with Oculus or HTC Vive goggles connected to a computer and turned on. Make sure you have only one monitor turned on. Multiple displays are currently not supported.
When launching the Revizto VR Viewer you will see projects gallery that will mirror your Revizto gallery. Here you need to choose a project using a mouse.
Note: Only mouse clicking is available on this screen.
After the project is loaded you will see the instruction screen for navigation with two or three tabs depending on which controllers are connected to the PC. Use a mouse to switch between tabs. You can open the navigation screen at any time via the F1 button.
Workflow pro tip: One of the largest benefits of using Revizto VR is that you're always walking through the actual model geometry. As the model is updated the Revizto VR model is updated with the changes in coordination of the design. Most VR systems require manual and time-consuming work reducing polygon count by fusing pretty images to the geometry. This polygon reduction enables users to reach 90 frames a second that allows smooth end-user experience on less capable hardware. When the model is updated this process starts over.
With Revizto we keep your polygons, object metadata, geometry, redlines, and issue conversations in VR to allow you to make real project decisions. Unlike most VR platforms Revizto lets users walk anywhere in the model instead of being forced to teleport like google street view.
Now that you understand why the VR model can be larger, here is a workflow if your hardware is not getting you the smooth 90 frames a second:
Isolate/ section box just the desired area of your project that you would like to walk through. Most people are not interested in walking through every room on every floor.
Save this section box as a new viewpoint in the project. You can repeat step 1 as many times as needed.
Now open up your Revizto HTC or Oculus Viewer and launch the project. Afterwards, open a viewpoint with a section box in which you would like to walk through. This will allow your machine to dedicate all of its resources to the portion of the model you actually care about in VR. Here you can also switch between different viewpoints.
Navigation using the HTC Vive controller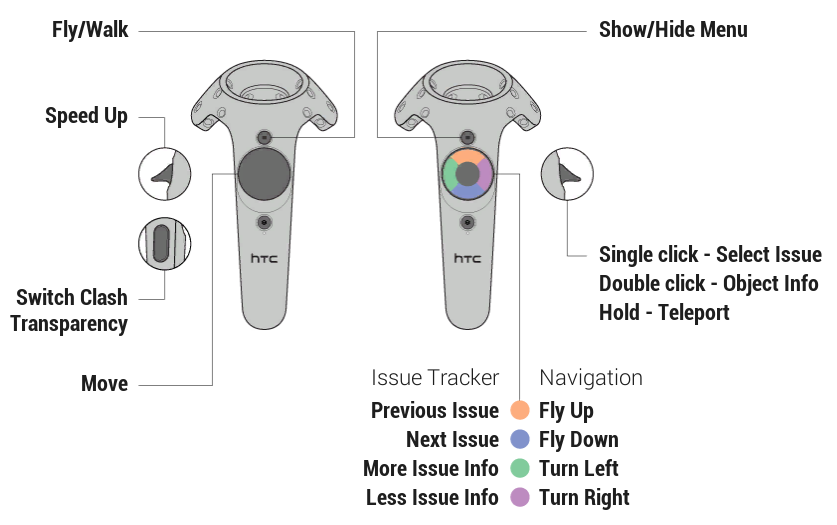 Navigation using the Oculus Touch controller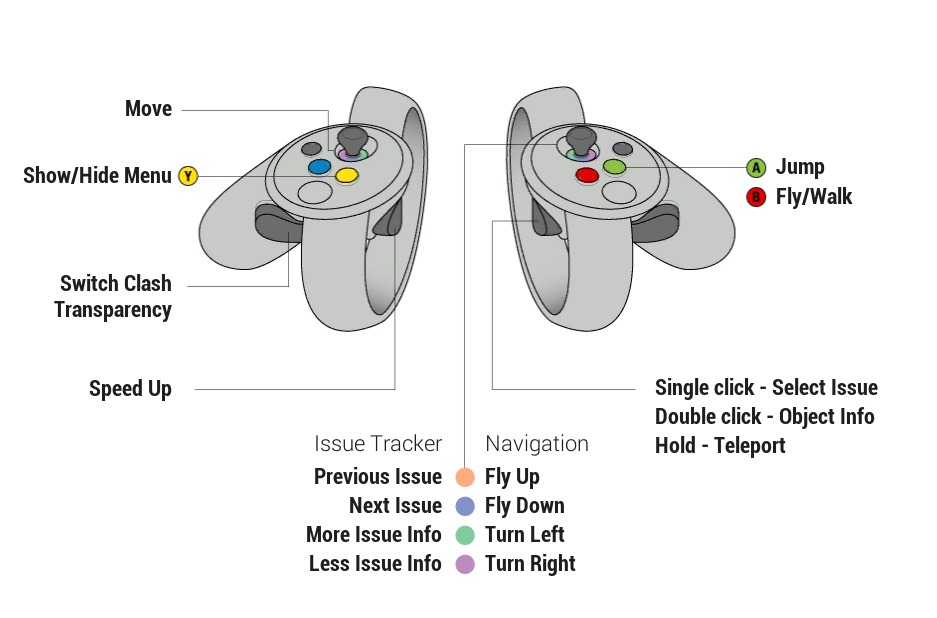 Navigation using the xBox controller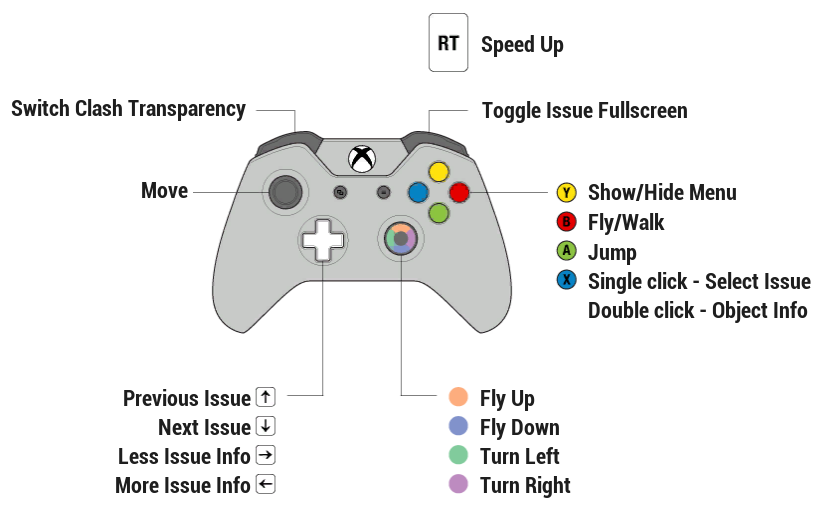 Navigation using a keyboard and a mouse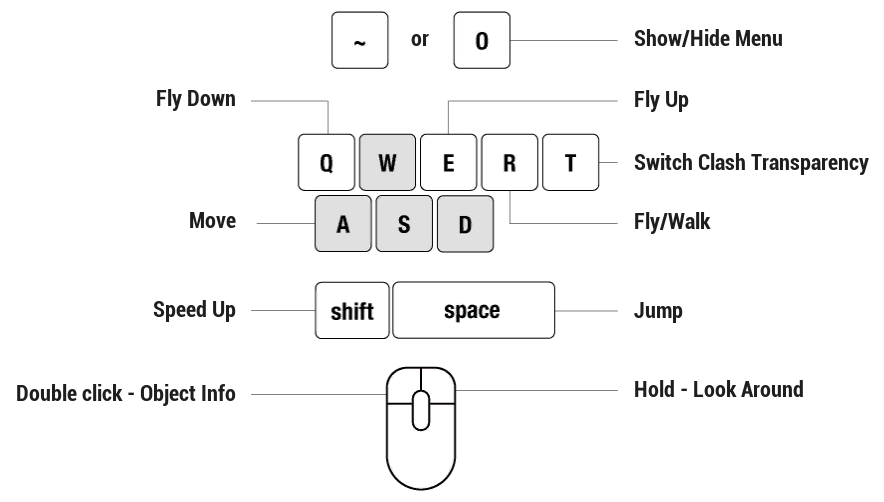 If you need to interact with objects you should hide the menu. You have the following options to do it:



To get information about an object or open an issue
Point out a necessary place in the scene using the Vive controller and use the right button: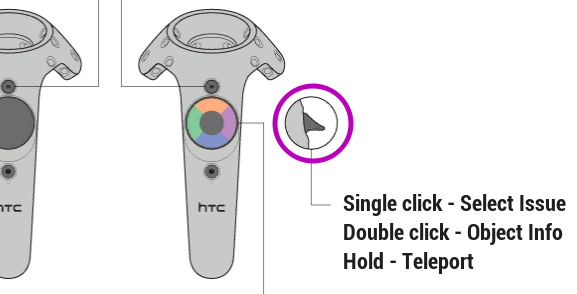 Without the Vive controller you should turn your head to place necessary object or issue at the center of the screen. Afterwards use a blue button on the xBox controller or the left mouse button: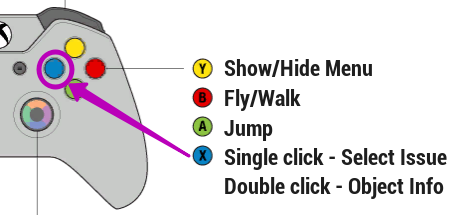 System requirements for VR
GPU: VR Ready cards recommended for Oculus or Vive (depending on your device).
RAM: min 8GB, recommended 16GB or more.
OS: Windows 10.
Watch the VR camera sharing tutorial: